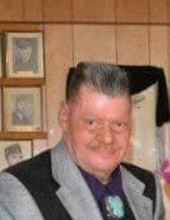 Obituary for Samuel O'Dell (Haslett)
Mr. Samuel O'Dell passed away Monday, August 6, 2018 at Sparrow Hospital in Lansing, Michigan. Age 72 years. He was born April 5, 1946 in Clinton County, Michigan; the son of Rex and Ruth O'Dell. Samuel lived in Haslett, Michigan.

He leaves to cherish his memory 4 sisters, Marcia Smith, Remus, Michigan, Marilyn Smith, Mecosta, Michigan, Lynn Larkins, Lansing, Michigan and Elizabeth Arnston, Florida; brother, Terry O'Dell, Florida.

He was preceded in death by his wife, Addie M. O'Dell and sister, Penny Michaud.



There will be no services at this time.