Obituary for Willie Smith, IV
The Beginning

Willie Smith IV (affectionately called "Bill") was born on January 21, 1957 to the late Reverend Willie Smith III and Mother Lucille Smith of St. Louis, Missouri. Bill was the eldest son and second oldest of eleven children (five daughters and six sons) born to this union. Bill also had other siblings, namely Larry Brown and Minnie Reliford. Bill was preceded in death by his parents, his beloved mother, Mother Lucille Smith (July 12, 1987) and his father, Mr. Willie Smith III (November 9, 1998).

The Early Years

Bill received his formal education through the St. Louis Public School System and graduated from Delmar High School. For many years Bill worked as a mechanic with his father at his 4 gas stations, including Taylor & Page Service Station, where he learned and mastered his trade. As a result of his background, Bill worked at other service stations. Bill eventually became disabled and performed side jobs as his health would permit.

Bill was raised in a God-fearing home by his mother alongside with his brothers and sisters. Mother Smith taught Bill and his siblings to know that "For God so the loved the world that he gave his only begotten son and that whosoever believe in him shall not perish but shall have everlasting life." She encouraged Bill and all of his siblings, to develop a relationship with God.

Bill's beloved mother, the eldest daughter of twelve children raised in Clarksdale, Mississippi and not able to complete high school, as she was needed to help support her family by working. Despite this, she understood the importance of education and demanded that Bill and his brothers/sisters complete high school and obtain as much education as possible.

Bill loved and enjoyed spending time with his siblings. He often played and rolled tires down the neighborhood with his brother Andrew. He could often be heard playing basketball and baseball in the backyard with his younger brothers, Michael, Melvin, Amos and Timothy. Many times, Bill hit the game winning homerun and shared the blame if a window was broken by the "sock ball."

During dinner time, you had to guard your plate so Bill would not sample your food once you turned your head. Bill would be the first to sample his sisters' Carolyn, Marolyn and Linda baked deserts during the holiday seasons and survived to share the experience. He served as a judge when it became time to award the "Ms. Betty Crocker Award" to one of his sisters for the tastiest desert.

Bill worked at his father's gas station with brothers Andrew and Larry before the days of self-service gasoline stations. Bill, Larry and Andrew provided full service to customers, where they pumped the customer's gas, checked the oil, transmission fluid, tire pressure and cleaned the windows as a professional courtesy for all clientele no matter if the temperature was in the hundred's or below zero.

Bill would often volunteer as a sitter for his sisters, Evelyn, Shirley and Carolyn. He enjoyed watching and serving as caregiver for his nieces and nephews. They loved Uncle Bill, the game time and snacks. Bill was a bargain baby-sitter that only required a few bucks and a bag of Doritos and a Pepsi for his services.

The Family Man

After the death of his mother, Bill desired a fresh start and relocated to Saginaw, Michigan where he was blessed to have a host of loving and supportive family members. In Saginaw, Bill met and fell in love with Gloria Cowley. Bill and Gloria were united in Holy Matrimony on June 21, 1989. To this union, was born a beautiful daughter, Amanda Renee Smith.

Bill was a proud father to Amanda and grandfather of six (6) beautiful children. He loved spending time with Amanda and the grandchildren. He was very supportive of Amanda and the grand-children's home life and education. Many times, Bill would baby sit the grands, providing a loving and caring family environment. Bill truly loved his family.
Bill enjoyed living with his Aunt Liz, and then his two uncles, Leonard ("Sonny") and Clarence (Earl). He was loved and supported by his Saginaw Aunts Lizzie, Stine, and Pearl ("Puddin") along with his many special cousins.

The Godly Example

Mother Smith adhered to Proverbs 22:6, which states "Train up a child in the way he should go, even when he is old he will not depart from it." Bill was a third-generation son of the Church of God in Christ and a member at Bostick Temple Church of God in Christ in St. Louis, Missouri. Mother Smith did not send her children to church but she personally took each one of them to the House of God on Sundays, Tuesday, Fridays and for other ministerial training programs and opportunities.

When Bill moved to Saginaw, Michigan, he joined Greater New Fellowship COGIC under the leadership of the late Pastor Bobbie Price ("Uncle Bobby") and Rosie Mae Price (his mother's sister). Bill was glad to be a member at his uncle and aunt's church and enjoyed attending and participating in church services and functions.

On October 8, 2018, Bill was sharing and reflecting with one of his siblings on their childhood and stated that he was saved.


The Departure

After 61 blessed years, Bill passed away on October 18, 2018. Bill will be forever loved and missed but never forgotten by his daughter, grandchildren, siblings, aunts, uncles and cousins

Bill is survived by his wife, Gloria; daughter, Amanda Renee Smith; six grandchildren, Oliver Choyce, Korvareon Smith, Markayden Smith, Kei'Miyah Jackson, Kei'Morrah Jackson, Kei'waun Jackson; siblings, Evelyn (Willie) Givens, Andrew (Corliss) Smith, Shirley (Daniel) Peterson, Carolyn (Steve) White, Marolyn (Darnell) Tabor, Michael (Maunita) Smith, Melvin (Jacqueline) Smith, Amos (Lisa) Smith, Linda Smith, Timothy (Evelyn) Smith, Larry (Louise) Brown and Minnie Reliford.

Bill was blessed to have the support of his aunts and uncles that resided in Saginaw, Michigan, namely, Ernestine Martin, Lizzie Broomfield, Pearlie Johnson, Leonard Montgomery and Clarence Montgomery. Bill was also cherished by his other aunts and uncles, namely Nancy Willis, Ollie Smith, Shirley (Leevertis) Peterson, Dorothy (Otis) Dominque, Beulah Hemmingway, Donald (Joyce) Smith, Beulah Smith, Margaret Smith, James Ferrell and Kenneth UpChurch. He will also be missed by his best friend, Alfred Lard.

He leaves a host of nieces, nephews, cousins and friends to hold dear his memory.


To send flowers or a remembrance gift to the family of Willie Smith, IV, please visit our Tribute Store.
Previous Events
Visitation
Paradise Funeral Chapel
3100 South Washington Ave.
Saginaw, Michigan 48601
Family Hour
Paradise Funeral Chapel
3100 South Washington Ave.
Saginaw, Michigan 48601
Celebration of Life
Paradise Funeral Chapel
3100 South Washington Ave.
Saginaw, Michigan 48601
Officiating: Bishop Melvin Smith, Nazareth Temple Church of God In Christ
Cemetery Details
Location
Forest Lawn Cemetery
3210 South Washington Avenue
Saginaw, Michigan 48601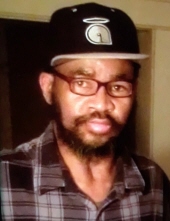 Thank you for sharing your
memory of Willie
Provide comfort by sending fresh
flowers from our local florist.
No thanks, please don't show me this again.