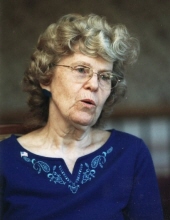 Obituary for Virginia Esther Scott (Lansing)
Mrs. Virginia Esther Scott passed away Sunday, July 2, 2017 at Sparrow Hospital in Lansing, Michigan. Age 89 years.


The Family will receive friends Friday, July 14, 2017 at 1:30 p.m. to 3:00 p.m. at Burcham Hills Retirement Center, 2700 Burcham Drive, East Lansing, Michigan 48823.