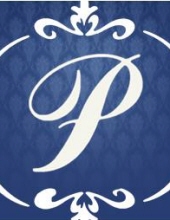 Obituary for Pablo J. Pido III (Lansing)
Pablo J. Pido, III departed this life on earth in the early morning of Friday, August 4, 2017 at his parents' home surrounded by his family and close friends with Reverend John Fain administering the Sacrament of the Anointing of the sick of the Catholic Church. He was born on October 21, 1959 to Antonio J. A. "Deedy" and M. Theresa "Tess" Pido in Manila, Philippines.

Pablo immigrated to Lansing, Michigan in 1971 with his parents and siblings when he was 11 years old. He was the oldest of 4 brothers and 1 sister. Pablo served in the United States Navy at the age of 17 as a Corpsman stationed at the Naval Regional Medical Center in Japan. There he learned how to speak a little Japanese and lots of Tagalog. Pablo graduate from Lansing Community College and Central Michigan University with a Bachelor of Science Degree in Elementary Education, majoring in Science. There were not teaching positions available when he graduated, Pablo worked as a maintenance person at the Kellogg Hotel and Conference Center on Michigan State University.

Pablo is survived by his sons, Emilio A. G. Pido, Pablo Pido, IV and adopted son, Bary M. Pido; mother, M. Theresa "Tess" Pido; brothers, Antonio J. Pido, Jr., Ignatius Denis G. Pido, and Juan Jose "J.J" Pido; sisters-in-law, Cori Pido, Tammy Poole, Lori Randall Pido and Lori Hill; aunts, M. Milagros P. Herrera, California, Edeltrudes A. Pido, and Gema L. Pido, both of Cebu, Philippines, Dolores B. Opinano, Rebecca B. Basanez and Estela B. Troyo, all of Davao, Philippines; 17 nieces and nephews in Lansing and Tennessee; 14 great nieces and nephews with 2 nieces on the way; many cousins in California, Virginia, Texas, New York, Japan, Australia as well as the Philippines and friends including his ex-wife Rebecca Meighen of Lansing.

Preceding in death are his father, SK Dr. Antonio J. A. Pido; his only sister, Teresita Luisa Pido-Johnson; brother, Joseph Jose Maria Pido; paternal grandparents, SK Capt. Pablo T. Pido and Lady Luisa A. Pido; maternal grandmother, Dominadora Z. Bellosillo, uncles, Pablo S., Jr., Jesus A. Pido, Daniel Bellosillo, Eduardo Bellosillo, and aunt, Rhodora B. Babao.

Pablo, like his late father, had very strong feelings and was quite vocal about how they wanted things done. It was Pablo's expressed wish that there be a Live Memorial Celebrating his Life and a Native American Walking On Ceremony prior to his passing. They were held on Wednesday, August 2, 2017 at 2:00 p.m. Our most sincere apologies to those who were not notified due to the urgency and short notice in planning the Live Memorial.

It was Pablo's expressed desire that he be cremated soon after his passing without any visitation or funeral services. He wanted his family, friends and co-workers to remember him as he was prior to his getting sick. This time we are making sure that everyone knows ahead of time when his Memorial Mass will be. His Memorial Mass will be held on Friday, August 3, 2018 at 10:00 a.m. at the Immaculate Heart of Mary Church, 3815 South Cedar Street, Lansing, Michigan 48910. His cremains will be interred at East Lawn Memorial Gardens, 2400 Bennett Road, Okemos, Michigan 48864. This gives the out of State people time to plan to attend and for us, his family, to recover from the whirlwind that his illness has hit us including his death for a total of 65 days.

Pablo was also very active in the recovery community. We wish to express our heartfelt gratitude and appreciation to Professor Emeritus Gladys Beckwith for her invaluable and compassionate support; Heartland Hospice for their superb care starting with their Director, Dr. Dronen, who spent time at Pablo's bedside the evening prior to his demise; RN Stacie who was here tending to Pablo's needs for 8 continuous hours; CNA Kadin who with Stacie made sure Pablo was clean and comfortable; Chaplain Jeff for his spiritual support; Music Therapist Alex for her calming music; Massage Therapist Linda who gave Pablo relaxing massages and MSW Tammy for counseling. Last but not lease, RN Jessica, who was on call and did Pablo's aftercare in a very professional manor prior to the arrival of the Paradise Funeral Chapel staff. We would be remiss if we did not extend our special thanks to Pablo's home group for their visits to cheer him up and the flowers they brought to brighten up his room and lift his spirits. Thank you very much to the wonderful support shown to Pablo and our family from the Filipino Community who rallied and came to make the Live Memorial and the Native American Walking On Ceremony a wonderful success with lots of food as usual. We would never have been able to get through everything without the love, help and support of everyone. Thank you all very much! God Bless!
Upcoming Events
Memorial Service
Immaculate Heart of Mary Church
3815 South Cedar
Lansing, Michigan 48910
Pablo's cremains will be interned following the memorial service.
Cemetery Details
Location
East Lawn Memorial Gardens
2400 Bennett Road
Okemos, Michigan 48864